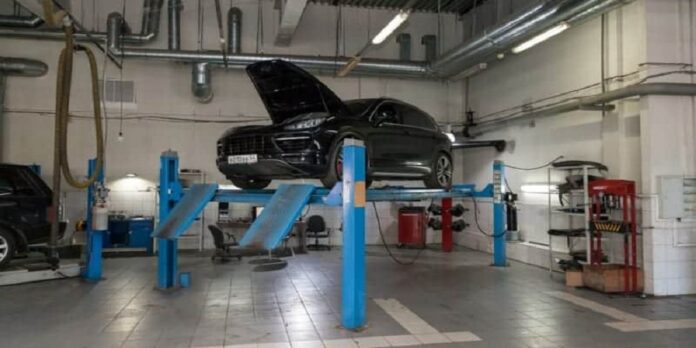 Car factories manufacture many cars in batches and transfer them from one department to another to complete the process. So, elevators are required to move cars from one floor to another and finally to the ground floor. The Car elevator has saved time and energy and has eased the whole process. They can bear heavy loads by balancing and supporting them to extreme heights. Heavy machinery work is not confined to a small factory area but is conveniently distributed to different floor levels.
Reliable:
Car lifts are made of fine-quality material and welded with great precision. They are strong and can bear heavy vehicle weight. However, they have a particular weight-bearing limit. You can conveniently lift cars, trucks and other vehicles from one level to the other. Manufacturing processes and showrooms rely on car elevators for quick and better functioning.
Available online:
You can order car elevators online by contacting any reliable company. The company will ask about your requirements and the area of your place to get an idea of the dimensions to manufacture car lifts. Various kinds of car lifts are available, varying with the need. Once you contact a company, it sends its engineer to your place to get the dimensions. The engineers inspect the site thoroughly to ensure safety after lift installation on that place.
Online websites have made this task easy; now, you don't need to run to shops searching for a garage lift.
Increased number of parked vehicles:
Cars in parking lots and showroom garages are always in large numbers; sometimes, there is no room for another car. Car elevators are used not only to lift cars but also to provide increased parking areas in limited spaces. You can mostly see such car elevators in motor companies.
Independence:
In terms of advancement and independency, technology has progressed a lot. Now you can rely on something other than human labor for the slightest or even the most complicated tasks. The car manufacturing process has evolved after the invention of car elevators. The work, bound to a particular floor area, has now expanded to multiple places—no wonder the quick manufacturing process owes to the new invention.
Durable:
Car lifts are required to lift heavy loads, so their infrastructure is composed of solid components. Furthermore, the type of concrete base also increases or decreases the life expectancy of the car lifts. If you use a thin slab, it may break in a short time because it may not be able to bear heavy vehicle weight.
Car elevators are durable and sustainable; they may last for 3-6 years. However, this span may vary depending on the material and usage of the lift.
Conclusion:
A car elevator is an excellent investment for car-related places. It is safe to use and lifts the vehicle for transfer or repair with no hindrance. Car lifts in different departments serve different purposes without wasting time or energy. Hydraulic power is primarily used in lifts for smooth working. If you are searching for an elevator for your car, four post car elevator is best for normal garage usage.