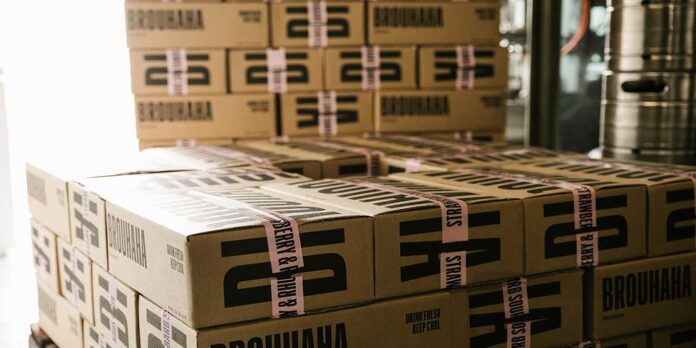 To select a packaging machine company, you need to look out for companies that serve you through the following ways; worker safety, labor retirement, technical capabilities, serviceability, maintenance, reliability, and work properly with efficiency, productivity, ergonomics, power usage, throughput, flexibility, floor space, capital cost, packaging line.
Have you always had questions regarding packaging machines? If you would love to have an answer to some of them, hang onto this read:
How much does it cost to purchase packaging machines?
Some packaging machines cost from $10,900 upwards to $65,000. The rate of the functionality of these machines has a high effect on equipment cost.
How does Packaging Machine Work?
Packaging equipment removes the product from its roll and then changes its shape to that of the container. It fills it using the product to the container shape. Thus, materials that are printed reflect the length of the container.
How many Packaging Machine types are there?
There are collating and accumulating packaging machine types. There are vacuum, skin packs, and blister machines. There are sealing, seaming, closing, lidding, over capping packaging machine types.
Which type of equipment is needed for packaging?
A variety of machinery is needed for packaging. Common types include seal machines, carded machines, case erectors, and pallet wrappers.
What are the functions of a packaging machine?
The functions include the following;
Packaging products, organizing products for consumers, protecting products, and arranging products.
What is the Packaging Machine Process?
The packaging machine protects various products which are ready for distribution, use, sale, or storage. Packaging refers to producing, evaluating, and designing packages. Packaging machine creates packages that sell, inform, transport, protect, and preserve products.
Can packaging machines work on gauze and cotton? 
Yes, they can. You need to use a different type of packaging machine, though. This machine folds the cotton gauze and stacks them in outlet channels where they get counted.
What is the essence of a Packaging Machine?
The main packaging machine's purpose is to guard the content of the product from every form of damage that could occur during storage, handling, or transport.
Hence, packaging keeps the product intact through the chain of logistics, from the producer to the consumer. In addition, the packaging machine aids in creating the lab, which guards the products against external factors like heat, light, and humidity.
Are there any types of training given to people who purchase Packaging Machine?
It would be best if you learned how to use a packaging machine. There are training programs provided by manufacturers which teach new users how to go about it. These programs have everything you need ranging from regulating to adjusting and using the machine efficiently. Using these programs, you follow the steps one after the other.
Unfortunately, these programs are not always free. It would be best if you asked the manufacturer of the packaging machine you want to purchase on the cost of the start-up programs. This is best to avoid any problems with the producer in the future.
Final Thoughts
A packaging machine is essential in any business. Products sold need to be packaged to make them more desirable by your customers.