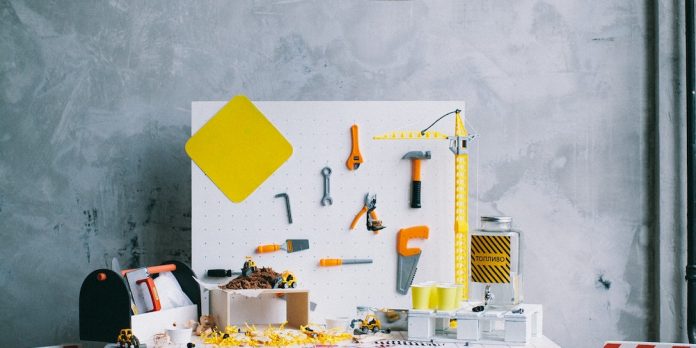 Plastic is a popular toolbox choice and may be made from various materials. People choose plastic toolbox over other materials for various reasons, including low weight and durability. Customers appreciate utilising these items because of their mobility, a highly valued characteristic. They are also resistant to corrosion and can withstand a strong blow without denting. Tool cabinets and boxes are closed containers for holding, arranging, and transporting tools. They are also used to shield equipment from the rain and water.
Construction
Plastic substance is used to construct toolboxes and cabinets. Most toolboxes and cabinets contain spaces for labelling and handle for lifting and carrying.
Variety Of Tool Cabinets And Boxes
Toolboxes and cabinets are available in different shapes that may be categorized. The most commonly used materials for toolboxes are stainless steel, aluminium, and plastic.
The most robust toolboxes and cabinets are made of steel. They are simple to maintain and provide outstanding strength and lifespan.
Because they are lightweight, somewhat robust, and have high corrosion resistance, aluminium toolboxes and cabinets are popular. Pickup truck beds often have aluminium tool bins. Because they are lightweight, noncorrosive, and inexpensive, plastic tool cases are helpful. Despite being less durable than metals, plastic can withstand temperature increases (making plastic convenient for handling construction). Transparency is made possible by plastic, which is also simple to clean with soap and water. They are perfect for leisure activities.
Stainless steel alloy, used in stainless steel toolboxes, is more corrosion resistant and lighter than standard grade steel. Boxes and cabinets made of this material are employed in residential and commercial garages, racetrack conditions, and other settings. Due to its strength and wear-resistance qualities, stainless steel toolboxes and cabinets are designed for clean rooms and anti-corrosive settings. They are often more expensive than typical steel designs. Other materials, including wood for more aesthetically pleasing items, are also used in creating tool cabinets and boxes.
Features
Toolboxes and cabinets often include one or more drawers or cribs for organising and storing tools. These components may also be ergonomic and allow for future expansion and changes. Boxes and cabinets, massive ones, can be moved about at home or the office thanks to the installation of wheels.
Do You Need Space For Storage?
The first factor to take into account when buying a toolbox is size. While the unit size gives you an idea of the storage space, it's still important to consider what you want to keep in the box and ensure it fits through the toolbox entrance. It is usually a good idea to acquire a larger one if you have the room.
Secure Your Priceless Equipment
The last thing you want is the equipment you keep in your car's toolbox to be stolen since it's often expensive. Use a lockable storage box to reduce the danger by keeping your valuables hidden and safe.
Always prioritise quality above quantity. Your toolbox's quality and longevity are intimately related. Majority of the plastic toolboxes are produced using rotational moulding, providing them with a thicker wall thickness and increased durability. The aim is to choose the greatest toolbox you can afford since this is often a one-time purchase. In the long term, it will be less expensive. Purchase a durable toolbox.