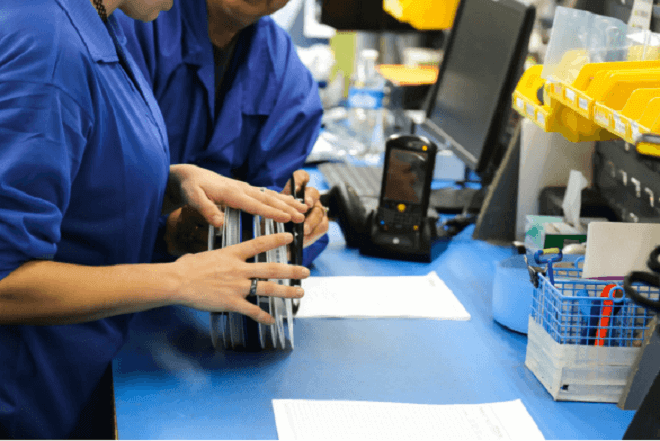 The manufacture of electronic devices such as the dancing robot speaker is a complex process that needs great care and supervision. For small start-ups that do not have the capital to set up manufacturing plants, it makes more economic sense for them to outsource their electronics. Working with an electronics contract manufacturer has some benefits as well as risks and concerns. For successful outsourcing, you will need to critically assess your current positioning so that you may know where your objectives will position you in the future.
Strategic reasons for outsourcing
Outsourcing allows businesses to make sure that their customers get and enjoy their products whenever they wish to. Customer satisfaction makes all the difference and determines whether or not the business will get left behind by the competitors.
The main reasons for which businesses opt for contract electronics manufacturing include:
Defining the core activities
Outsourcing the non-core elements makes it possible for companies to optimize the return on the resources. It also lets them focus on other aspects that are important in selling the product such as marketing.
Overcoming capacity constraints
When you don't have the resources to recruit more people to your premises or when you don't have enough capital to invest in more equipment, it makes sense for you to outsource your electronics manufacturing needs.
This happens a lot when the orders skyrocket and you need help in order to satisfy your customer's demands. Outsourcing enables you to increase your capacity without necessarily increasing your space and employees
When you outsource electronics manufacturing, you are in a better position to fix a unit price for your products. Normally, it would be harder for you to calculate how much time, money, and resources go into assembling a product. When outsourcing, the unit price remains quite constant.
Implications Associated With Outsourcing
When a business decides to work using the contract electronics manufacturing model, it's expected that some disruptions may arise. Before committing yourself to outsource, you should consider the implications associated with the practice. They include:
Some jobs may be redundant and you might have to let some of your employees go
The equipment you had will also become redundant and you might have to dispose of it, sell it, or transfer to your subcontractor.
You should expect to encounter some difficulties with your current suppliers as their services will most probably get canceled. If you had a good relationship, it makes sense to transfer them to your subcontractor
Some customers might feel like you're taking a huge risk and that their business will be compromised. It would help to have a sit-down and talk things through with you reassuring them that everything will be alright and that they have nothing to worry about.
Lastly, you will need to decide whether or not you have the time and energy to commit to the whole process from the beginning to the end. You should be prepared to invest in the long-term and wait patiently for the result.
Conclusion
There are many reasons as to why some businesses may decide to outsource their electronics manufacturing. The main reason why they do it is to take advantage of the outsourcing opportunities that promise to improve their overall performance as well as reduce their operational costs. This decision affects the business in a number of different ways like improving their planning accuracy, enhancing their ability to respond faster to rapidly changing market conditions. This is one decision that businesses need to think through very thoroughly.