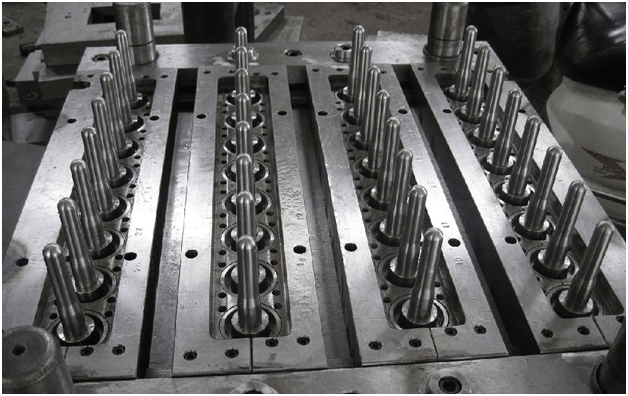 Injection mold tooling is increasingly gaining popularity as the preferred method of molding plastics. So is it really the most efficient way of mass production today? This may be true or not but here is what you need to know about injection mold tooling.
What is Injection Mold Tooling?
Injection mold tooling refers to a manufacturing process that entails the production of parts in large volume. Injection molding is specifically important during mass production processes involving the multiple creations of a single part in successions. This process is not only a versatile method of producing parts but it also has plenty of advantages over the common methods of plastic molding. Here are a few benefits injection molding to begin with.
Advantages of Injection Mold Tooling
1. Injection Mold Tooling Ensures Low Manufacturing Costs
As an automated process, the injection molding machine has all the processes carried out by robotics and machines all of which can be controlled by just a single individual. Automation is vital in reducing the costs as a result of the great reduction of the overheads.
Similarly, the reduced labor force owing to the automation also implies that the manufacturing costs are lowered and this can be passed to the customer.
That said, the major expenses that accompany injection mold tooling is the initial costs and once this is settled, the price per unit during the whole process becomes very low as compared to other methods. The costs also drop greatly with the production of more parts.
2. Injection Mold Tooling Produces Low Scrap Rates
With the traditional manufacturing processes such as CNC machining, for example, there is a significant cutting of the original sheet or plastic block that accumulates at the site of production.
However, this is never the case with injection mold tooling. In fact, this process helps companies save resources since any unused plastic injection raw materials.
The unused materials can either be reground or melted for future use hence the company has minimal to no wastage. No wonder it is regarded as an environmental-friendly process.
3. Injection Mold Tooling Has a High Efficiency
The fact that injection mold tooling is a repeatable process cannot be overemphasized. Simply put, this method ensures that the second part you produce is always identical to the first one.
Now, this is especially important when looking to maintain brand consistency and part reliability during mass production of parts.
Besides, the actual molding process is so quick that everything takes place in a split second as soon as all the presses are pre-programmed based on the customer's specifications. This ensures efficiency and cost-effectiveness.
4. Injection Mold Tooling Increases Productivity
As opposed to other manufacturing methods, injection mold tooling offers the best platform for a company to grow as a result of increased productivity.
This is largely attributed to the fact that injection mold tooling helps the company save valuable resources such as time and money during the large-volume production.
Disadvantages of Injection Mold Tooling
On the flipside, injection molding presents minor disadvantages that you will have to deal with if you are looking to adopt the process. So here are a few limitations to bear in mind.
1. High Cost of the Injection Mold Tooling Machines
This is undoubtedly one of the biggest disadvantages of injection mold tooling. The initial costs for setting up the tooling equipment are higher than you might think. But again, this is never a real challenge to well-established companies. However, startup companies will truly have something to think about with this regard.