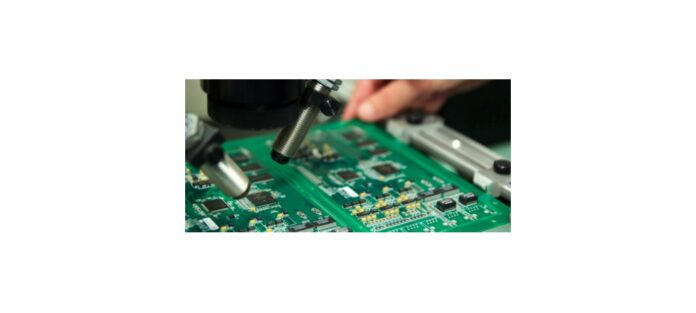 The process of assembly of circuit boards of various electronic and computer devices is called PCB (Printed Circuit Board) Fabrication. The fabrication process is of extreme importance because it gives mechanical support to a computer/ electric device's electronic components. It is imperative to enable the utmost care to the PCB design and manufacturing as it allows for a basis for any device to work without any fault.
Union Electronic Technology (UET) – One Stop PCBA Solutions
UET is a leading PCBA solutions company based in China. It is an Electronics Manufacturing Service provider in business since 2005. The company has had the privilege to deal with customers from all over the world and deal in industries such as Aerospace, Digital Communications, Medicine, Industrial Control, and many others.
Why is UET a pioneer in its field?
With a mission to deliver its clients with the best possible services, they make sure that they are available to their customers 24/7. They have hired the best experts in the field and trained their workforce, the deliveries are made on time, and their prices are the best available in the market. UET is one of the best companies in the field of PCB Fabrication, and they continue to improve their services steadily.
The company provides the following products for PCB Fabrication to its customers:
Rigid and Flex Circuits
Multi-Layer
Heavy Copper
Custom+
Certifications
They have various certifications, such as:
ISO 9901:2015
ISO 13485
UL
RoHS
ITAR Certified
PCB Manufacturing
Union Electronics Technolog deals in the manufacturing of the following types:
Prototype PCB
Production PCB
Standard PCB
Flexible PCB
Flex-rigid PCB
Multilayer PCB
Metal Core PCB
High-Frequency PCB
All of the manufacturing processes have the same base features. The company makes sure that all of the products that leave its premises are of premium quality, and afterward, they reach the customer on time.
PCB Assembly
UET provides PCB Assembly services of four kinds:
Turnkey PCB Assembly
Various kinds of PCB Assembly services are available for the customers, such as full turnkey PCB Assembly.
Wire Harness Assembly
For customers who need specialized cabling, UET has services such as custom cable assemblies and complex wire harnesses. These harnesses are being provided to a wide range of fields such as aerospace, Machine Control, Military, Data Link Assemblies, and many more
Box Build Assembly
The company provides full electrical and mechanical box build assembly service. Moreover, sub-system and complete box/ system assembly services are also available. Names of some box build assembly solutions are Surface Mount Technology, Pin through-hole technology, Selective Wave Soldering, complete box build for a variety of applications, and many more.
Component sourcing
Besides these two services, PBC fabrication components can also be sourced from UET, which will ensure their high quality. The company has a high-end inventory and selling system which ensures timely orders and delivery to the customers.
Being the industry leader in the market of PCB and PCBA, Union Electronic Technology Limited's vision is to build long-term customer relationships and provides the best possible PCB Fabrication services. They are dedicated to become a permanent name in the market and serve their customers the best.