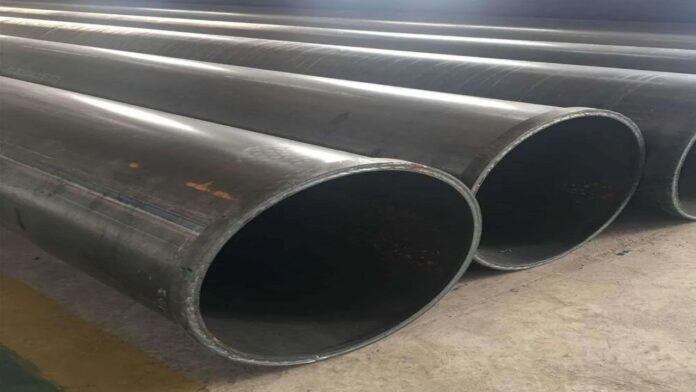 The Shouldered Piping System is a method used to connect pipes that relies on mechanical joints. Unlike other traditional piping or plumbing systems that utilize gluing or welding methods, the shouldered piping method provides a secure, faster, and reliable alternative. This form of piping is used in applications where ease of installation and flexibility are important.
The shouldered piping method requires regular maintenance such as tightening the bolts on the couplings. In other words, they are a durable and versatile type of piping system that can be used in multiple applications. Also, they are gaining popularity because they provide many advantages over other types of piping systems.
Advantages of the Shouldered Piping System
As mentioned above, there are various advantages to using this type of piping. Therefore, several notable advantages and features make this method a preferred choice in most industries.
Ease of Installation
One of the primary reasons why most industries consider choosing this piping method is because they are easy to install. Shouldered couplings are easy to install and do not require specialized skills or welding. That is why most industries consider using this method because it saves money and time on installation costs.
Reliable and Durable
Understanding that the shouldered piping system offers a reliable and robust joint is crucial. When properly installed, the grooved connections provide better resistance to vibration ensuring a long-lasting connection. Therefore, if you are looking for a durable piping method that can last for an extended duration, consider choosing the shouldered piping method.
Flexible
Another reason why most industries consider using this piping method is that it can accommodate a wide range of pipe sizes. That is why this method is suitable for different applications. On the other hand, it is gaining popularity because it can handle both low-pressure and high-pressure systems, providing flexibility for multiple operating conditions.
Choosing the Shouldered Piping System
When looking for the perfect shouldered piping system, there are various aspects you should put into consideration. Without specific tips, it will be challenging to make the recommended choice. Therefore, here are the factors to consider when choosing the shouldered piping method.
Determine Project Requirements
Once you have decided to choose a shouldered piping method, one of the vital things to consider is understanding the specific requirement of your project. Factors such as the operating temperature, pressure, pipe material, and size play a vital role in your selection. Therefore, ensure you identify your project needs to know other elements you should consider.
Evaluate System Performance
Before making your final decision, you should take your time and look for a system that has a proven track record of reliability and performance. In this scenario, it is recommended to consider factors such as the ability to handle pressure variations, temperature, and resistance to abrasion and corrosion.
Conclusion
In summary, the shouldered piping system represents a significant advancement in the plumbing sector. In other words, its versatility, reliability, speed of installation, and mechanical joints have made it an attractive option for modern plumbing applications. Therefore, ensure you consider the following aspects to help you make the right choice when choosing a shouldered piping system.