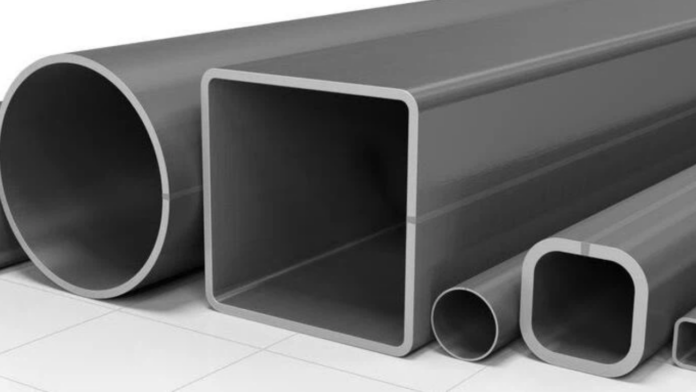 AS1163 is the Australian/New Zealand Standard for hollow sections made of cold-formed structural steel. The requirements for the manufacture and distribution of steel hollow sections that are cold-formed and electric resistance welded and used for structural purposes are outlined in this standard. Three strength grades that are appropriate for welding are taken into consideration, either with or without impact properties.
The Standard is applicable to structural hollow parts that are manufactured without heat treatment and then cooled. The goal of the AS1163 Steel Pipe standard is to give suppliers and manufacturers a consistent way to define the specifications needed to produce steel hollow sections that are cold-formed and electric resistance-welded. As per the existing production capabilities and processes, the dimensions, tolerances, and other pertinent features are suitable.
Mechanical Properties of AS1163 Steel Pipes
AS1163 steel pipe's mechanical characteristics are dependent upon its specific grade and specifications. Below are some typical mechanical characteristics of AS1163 steel pipes:
Yield Strength
The maximum stress a material can sustain before it begins to irreversibly distort is known as its yield strength. Depending on the grade and dimension, AS1163 steel pipe's yield strength can range from 250 MPa to 450 MPa. The yield strength is an important mechanical property of steel pipe. Through this property, you can mold the steel pipe into any shape.
Tensile Strength
The greatest stress a material can bear when being pulled before breaking is known as its tensile strength. Typically, AS1163 steel pipe has a tensile strength of 350–500 MPa. The value of tensile strength may vary for different materials. In Tensile strength, a powerful force is exerted on the material to deform it.
Elongation
Elongation gauges a material's capacity to flex before breaking. It shows the percentage increase in material length during tensile testing and is expressed as a percentage. AS1163 steel pipe usually elongates by 20% or more. The elongation may depend on the compressibility of the material.
Impact Strength
The impact strength of a material determines its resilience to impact loading. Examining the material's hardness often takes place at low temperatures. Variations in the exact grade of AS1163 steel pipe can affect its impact strength. A proper or fixed temperature is needed for this purpose. The variability of temperature may affect the strength of the pipe.
Hardness
Depending on the grade and the intended use of the pipe, the hardness of AS1163 steel pipe can vary from relatively low values to higher values. The hardness mainly depends on the selection of material. Different materials have different ranges of harnesses, depending on their quality.
Ductility
The ability of a material to undergo plastic deformation prior to fracture is referred to as ductility. Good ductility is a standard feature of AS1163 steel pipes, which guarantees their ability to endure a range of loading scenarios. The ductility of the steel pipe may vary depending on the heat treatment.
Why Is Structural AS1163 Steel Pipe Needed?
In a variety of structural applications, AS1163 steel pipes are intended to support heavy loads. For infrastructure, buildings, and bridges to be able to withstand the pressure pressing against them, they must have support and strength. And the other reason for the selection of steel pipe is that it is made of high-quality material that provides durability and longevity.
What Is The Strength Of The Steel Section?
Three classifications exist for steel materials: Normal strength is 360 MPa for tensile strength and 240 MPa for yield stress. High strength: Tensile strength is around 470 MPa and yield stress is approximately 340 MPa. Extremely high strength: Tensile strength is roughly 550 MPa and yield stress is around 450 MPa.
Conclusion
The mechanical properties of AS1163 materials are best measured using tensile, impact, and flattening tests. The results of these tests aid in determining the material's resistance to forces that could break or distort it. The impact test gauges a material's resistance to shattering forces, whereas the tensile test gauges a material's resistance to pulling forces.