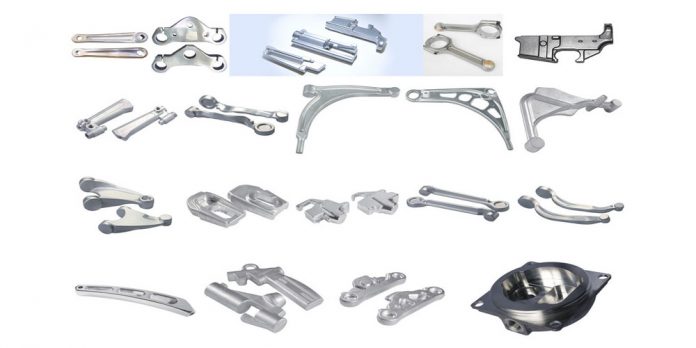 One of the things many people have an issue with is figuring out whether metal forging is for them or not. There are so many aluminum forging manufacturers in the market that there has to be a reason why so many people are in need of these products. Here are some of the main companies that use forging products. Learning about them will help you appreciate the entire forging industry.
1. Automotive
 The automotive industry depends on so many parts to assemble a single-vehicle. Most of the parts being made need to be similar in size and structure, or else the car will not move or two similar models will not look the same. Whenever a car gets spoilt, the parts that are used in repairing it also need to be similar to the ones that got spoilt.
For this reason, forging companies play a critical role in that. There are so many car parts that making them any other way would mean there would be issues when it came to precision. By getting similar parts, the cars will all be in good shape, and they will all go through the same wear and tear without breaking down easily.
The evolution of agriculture has led to so many of the processes being mechanized. Nowadays, a single farm can be plowed and seeds planted by one tractor or machine. In order for this to happen, there needs to be a similarity that all these parts are made. Since they need to be precise, it can get tricky for someone to get them all done. With the forging method, this is not an issue. Most of the parts, like the levers and shafts, are made using forging.
3. Industrial equipment
Most industries rely on the different parts of the machine to keep working. The cylinders rods, gears, and levers are all made from forged products. Since they all need to be of a certain size, having them made by different people would not work. With one person, you can be sure that you will have a machine that will work efficiently. It is also easy for you to order repair parts because they are made using the same dimensions.
4. Aerospace
The aerospace industry operates on a lot of exact measurements. If you are not careful, you might end up with a faulty aircraft which can be dangerous for everyone. As such, the industry only outsources its parts and equipment from forging companies known to get out materials and pieces of exact weight and measurement.
With such machines, you can be sure that you will not have any issues with the aircraft. You can also be sure that you will get similar sizes no matter where you outsource your pieces. It might not seem as much for most people, but it will ensure that the aircraft being made will not fall out of the sky for whatever reason.
Conclusion
The forging industry is a backbone for most of the manufacturing plants you see around you. Having this knowledge will make you appreciate the car you drive or the plane you take. It will also make you look at the food on your table differently.