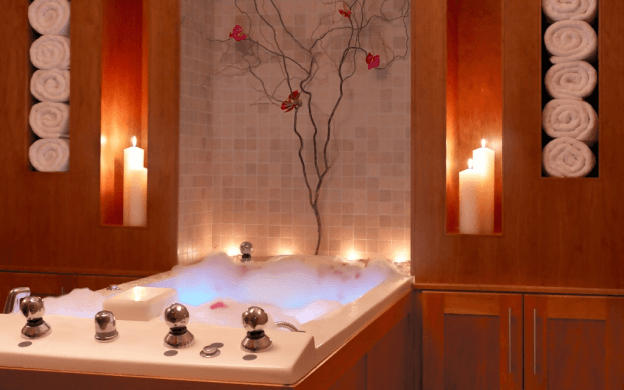 If you are planning on upgrading the shower system in your bathroom, consider installing a bathtub. A bathroom bathtub will not only change the interior of your bathroom; it will transform your bathing experience. Bathing will be a reenergizing undertaking, while your bathroom will become the focal point of your life and your house. Tubs add an unmatched sense of elegance and sophistication. Here are the notable pros and cons regarding the installation of walk-in bathtubs.
Available in different designs, sizes, and configurations, walk-in bathtubs are elegant modeling and remodeling options for your bathroom. They require relatively less time to construct because of the lumping of different features into a single package. Therefore, you'll spend far less time creating a built-in tub compared to other types such as corner tubs. Your bathroom will have a sophisticated touch. However, with such elegance comes a high price tag. The overheard cost for purchasing and installing a walk-in tub can exceed $5,000depending on size.
The therapeutic properties of warm water are well-established and supported by scientific evidence. A full walk-in tub with warm has hydrotherapeutic features that can help in rejuvenating and calming the body and mind. You'll feel relaxed after a strenuous day. Your muscles will relax more as you soak in the warm waters of your tub. Blood flow will also improve. For individuals suffering from general pain, warm bath water can help in relieving the pain. However, you can also easily catch a chill when you stay in the water for long.
With a walk-in bathtub in your bathroom, you get to enjoy up to 42 gallons of warm water. When added with essential herbs and compounds, a walk-in tub will add a touch of luxurious to your bathing experience. However, such water may go to waste if not recycled. This is because all the water is drained after every bathing episode. Your utility bill may even go a little higher when such a tub comes with a water heating system. You also run the risk of flooding your bathroom as a result of water spillage. Sometimes the walk-in bathtub door may give way, releasing at least 42 gallons of water into the bathroom and the rest of the house.
Bathroom falls are not confined to the bathroom floors. Even bathtub floors can be slippery. For you to bet safeguard against falls, walk-in bathtubs come anti-slip flooring and built-in handrails. The water is also relatively shallow. These features don't guarantee safety. You'll still be exposed to the dangers of chilling as you patiently wait for your private pool of pleasure to fill up. In case of spillage, the bathroom floor can be dangerous to walk on.
Take-Home
Walk-in bathtubs can be excellent additions to your bathroom. However, always ensure that the door is well-secured to avoid spillage. It is also recommended to go for bathtubs with water heating systems since the water will cool off quickly.