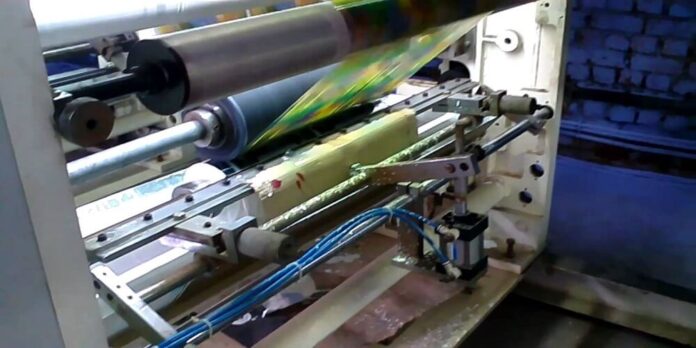 Flexography is one of the most advanced and easy-to-use printing methods that you may ever see. This is not because it has been in use for some decades now but because when compared to the other methods like a printing cylinder, which is also a magnificent printing method, it comes out on top. It's easy to see that it does make the job a lot easier.
However, that's not all about the amazing benefits of flexography. This article will show you some more reasons why you should probably stick to the method if you're already using it and why you should consider getting on the train if you are still contemplating.
If you're ready, it's time to dive in.
Advantages of flexography
Below are some of the numerous benefits of flexography that you ought to have found out if you are already using it as a means of printing:
1. Faster production
There is no known way to get the printing job done faster than using flexography. With flexography, set up is easy and straightforward, making printing eve much faster and less time-consuming. Combine this already awesome speed rate to the fact that the recent advancements in technology are even making newer machines more capable of carrying out some short-term tasks.
2. Accommodates several ink types
You are never limited to what type of ink to use for your printing jobs. Whether you are going for solvent ink, water-ink, or UV curable ink, you are always good to go without any extra effort required on your part. This makes flexography a mear generally accepted printing method.
3. Low cost of operation
If you are looking for a more budget-friendly means of printing, you need to have started thinking of trying flexography. It doesn't require any special coating and the costs of ink are very low. Another thing that makes it more budget-friendly is the fact that it is a long-term printing method, which means that you may not need to renew the materials every time.
4. The machine is long-lasting
When you begin to use flexography as a printing method, you will realize that the machine doesn't get bad as often as any other machine that you have in your printing press. Also, the parts are very durable and don't cost a lot to replace, making it a very friendly machine to work with.
5. The processes are automated
Using flexography, you don't have to do some things manually anymore. Most of the processes, such as dye cutting, laminating, and others, are automated to keep your hands off the machine while you work. This wonderful feature allows you to focus on something else while your machine does the majority of the work for you.
Conclusion
Flexography has gone way beyond what we know it to be. Even though it has always been an awesome way of printing, it has become even far better in recent times. If you have been using the method for the past decade, you should have noticed all the amazing improvements.